Love Anthony by Lisa Genova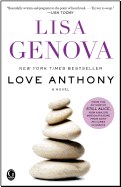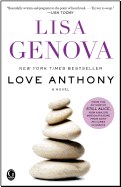 Love Anthony by Lisa Genova
Please note: If you would like your copy personalized instead of simply autographed, you will be able to include the text you prefer during the checkout process. We will be happy to arrange for that possibility based on the author's schedule.
From bestselling author and neuroscientist Lisa Genova--whose novel Still Alice is now an Academy Award-winning film starring Julianne Moore--comes a novel about autism, friendship, and unconditional love.

In an insightful, deeply human story reminiscent of The Curious Incident of the Dog in the Night-Time, Daniel Isn't Talking, and The Reason I Jump, Lisa Genova offers a unique perspective in fiction--the extraordinary voice of Anthony, a nonverbal boy with autism. Anthony reveals a neurologically plausible peek inside the mind of autism, why he hates pronouns, why he loves swinging and the number three, how he experiences routine, joy, and love. In this powerfully unforgettable story, Anthony teaches two women about the power of friendship and helps them to discover the universal truths that connect us all.
Lisa Genova is the New York Times bestselling author of Inside the O'Briens, Love Anthony, Left Neglected, and Still Alice. Her first novel, Still Alice, has been adapted into a film starring Julianne Moore, Alec Baldwin, and Kristen Stewart. Lisa graduated valedictorian from Bates College with a degree in biopsychology and holds a PhD in neuroscience from Harvard University. She travels worldwide speaking about Alzheimer's disease, traumatic brain injury, and autism. She has appeared on Dr. Oz, The Diane Rehm Show, CNN, Chronicle, Fox News, and Canada AM and is featured in the Emmy Award-winning documentary film To Not Fade Away. She lives with her family in Massachusetts.